The Sicilian Science Cluster consist of three institutions:
CNR-IMM (Catania, Italy)
University of Catania (Catania, Italy)
University of Messina (Messina, Italy)
The Science cluster was constituted on September the 4th 2020 to officialize an existing active collaboration between the CNR-IMM and the Universities of Catania and Messina. The missions of the cluster are to coordinate the activities of students enrolled in the PhD Programs of the Universities of Catania and Messina.
The National Research Council (CNR)
Founded in 1923, it is the largest public research institution in Italy.
Research in all the knowledge fields, from humanities to hard sciences
Innovation and competitiveness promotion of the national industrial
system, by providing technologies and solutions to emerging public and
private needs
Collaboration with the Universities:
– to promote the scientific knowledge and the mutual resources sharing
– to promote and create PhD Courses also involving industrial support
Institute for Microelectronics and Microsystems (IMM)
The Institute of Microelectronics and Microsystems is part of the Italian National Research Council and has 6 different sites with their headquarter in Catania.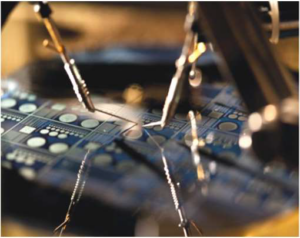 Research areas are:
Power and high frequencies devices
Flexible and Large area electronics
Devices for Information Storage and Processing
Quantum technologies for communication and information
M(O)EMS and multifunctional systems
Chemical, Physical and Biological Sensors
Functional nanomaterials
Energy conversion devices
Optoelectronic, plasmonic and photonic devices
University of Catania (founded in 1434)
One of the oldest universities in Italy with 7 international PhD programmes. The main research fields are:
Nano(Photo)medicine
Energy conversion and environmental catalysis
Supramolecular chemistry
Chemistry of natural compounds and proteomics

Materials and devices for electronics and energy harvesting
Nanomaterials for plasmonics and photonics
Facilities include
Synthesis (growth, processing, prototyping)
Vacuum environment (MBE, ALD, Sputtering, PLA, CVD)
Liquid environment (PLA, LB equipment, CBD, HT, wet etch.)
Annealing (thermal, laser, lamp)
Implantation and ion irradiation (doping, phase change)
Lithography and nonolithography (UV, EBL, AFM writing)
Analysis
Surface and thin film
Micro- and Nano-imaging
Optical spectroscopy
Electrical/Electrochemical spectroscopy
Numerical simulation tools
University of Messina (founded in 1548)
Facilities include:
Thin film laboratory: Analyses of surfaces and thin layers.
Environmental Physics: Monitoring and experimental characterisation of environmental parameters; modelling and forecasting climatic weather parameters.
Applied Physics: Structural characterization by means of optical techniques.
Physics of laser generated plasma: Diagnostic of laser generated plasma and deposition of thin films.
LINAC: Treatments by means of nuclear radiations.
Microanalyses: Electronic microscopy and X-ray fluorescence for morphological and compositional.
Nanomaterials: Synthesis of nanostructured materials.
Nanotechnology: Morphologic-structural characterisation of nanostructured systems.
X-Ray: Small and high angle diffraction. X-ray micro-radiography and tomography.
Photoelectronic spectroscopy: Qualitative and quantitative analysis of materials using X-ray photoelectron spectroscopy.
Raman and IR Spectroscopy: Structural characterization using of Raman and IR Spectroscopy.
MNS optical Spectroscopy: Characterization of materials using optical techniques.